Lakewood

High School




Class of 1970
LHS '70 Alumni Community
Lakewood, New Jersey
1970 to 2020 = 50 Years!
---
Where were you on June 17, 1970 at 6:30 PM? Probably on Russell Wright Field!
Is it possible that over 18,000 days have passed since we graduated? YES!
Time to plan the 50th Reunion!
The first planning meeting of the LHS Class of 1970 Reunion Committee was held on September 28, 2019 at P.J. Sweeney's Restaurant & Irish Pub in Brick, NJ. Details about the 50th Reunion will be announced as soon as we have dates and places. If you have ideas and want to be involved in the planning process, please contact us by clicking "Contact Us" in the menu bar on the left. Do you want to know what we accomplish at the first meeting, or when the next meeting will be held and where, or anything else, contact us by clicking "Contact Us" in the menu bar on the left.
Whether you attended the 45th Reunion or not, whether you plan on attending the 50th Reunion or not, please register and / or update your profile and participate in our LHS Class of 70 Online Community!
Did you come to the 40th Reunon? Dii you come to the 45th Reunion? Whether you did or not, you can see photos by clicking on Photos from the 45th or Photos from the 40th in the menu bar to the left. 50 classmates and 21 guests came to the 45th. 120 people attended the 40th. Let's make the 50th a record breaker for attendance!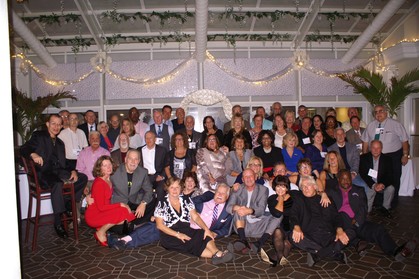 ---
Click on "

Photos from the 45th

" in the
column on the left
to see more photographs from the 45th Reunion!

Website questions? Contact: Harvey Gold